Lecture Tip: Vaillant Group at the IOM SUMMIT 2019
September 17, 2019: "The Social Group Net as change maker for the digital transformation of the Vaillant Group."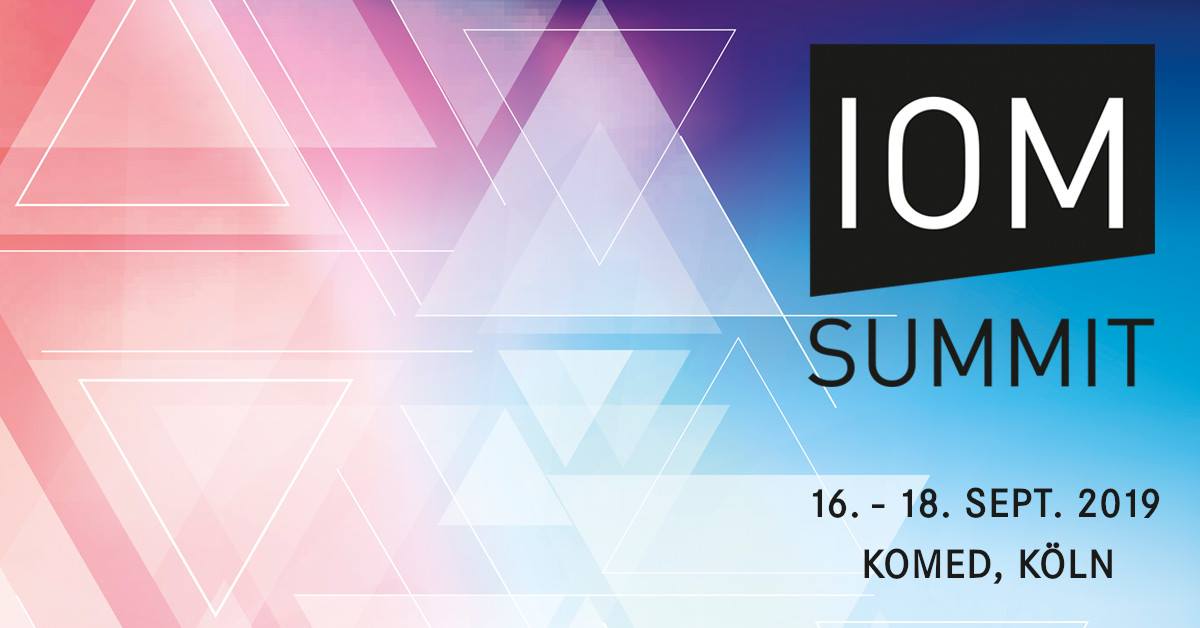 The IOM SUMMIT is THE trend conference for the establishment of new forms of internal communication and cooperation. It also focusses on change in intranet, collaboration and knowledge management.
This year's event will take place from 16 to 18 September 2019 in Cologne and revolves around the motto "The Digital Workplace as a hub for digital communication". Digitalization requires a rethinking of internal communication and collaboration in companies. The Digital Workplace as an innovative platform for digital collaboration is both a pioneer and a challenge.
At IOM SUMMIT, more than 50 experts and specialists from Corporate Communications, HR, Digital Transformation and IT will discuss the success factors for establishing a Digital Workplace and targeted digital transformation in companies.

Our customer, the Vaillant Group, will be represented on the second day of the event with an exciting case study that interested visitors should note down:
"The Social Group Net as change maker for the digital transformation of the Vaillant Group"
Date: Tuesday, 17.9.2019, 14.20 o'clock
Location: IOM SUMMIT 2019, KOMED Köln
Speaker: Nina Ebert-Köster, VC – Manager Corporate Communications, Vaillant Group
Language: German
The Vaillant Group Social Intranet, which won the INKOMETA Award 2019, was implemented on an SAP portal basis with VANTAiO software and has been in use since September 2018 by several thousand employees of the Vaillant Group. It is characterized in particular by the combination of different technology worlds. In addition to the new portal framework, a revised information architecture and a personalized start page, the focus is on sophisticated collaboration integration. Salesforce, Atlassian Confluence and Skype are connected via API.

You will find information on the complete programme of the IOM SUMMIT 2019 on the official website >